My friend and former Senate counsel Josh Riley just made a BIG announcement.
Josh is running for Congress in New York's 19th District — a key district to taking back the House in 2024.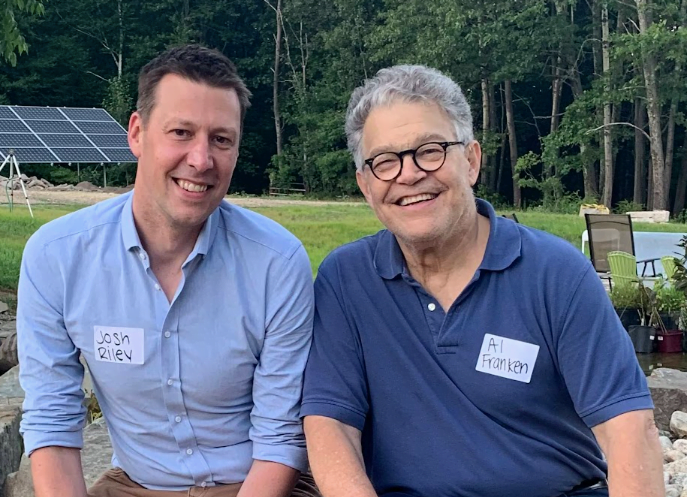 He ran for the seat last cycle in his first political race, nearly defeating a 30-year career politician and Republican Marcus Molinaro — losing 50.8% to 49.2% in a district where some Democrats at the top of the ticket lost by more than 6 points.
Josh will win this time! And I will give you five reasons why 2024 promises to be better than 2022.
But first, let's help Josh's 2024 campaign get off to a great start. Will you join me right now by chipping in $20 or more right now? He's not taking corporate PAC money and he's counting on individual supporters like you and me.
Here are five reasons why 2022 was a seriously hard year to win in New York as a Democrat, and why it's so impressive Josh came as close to winning as he did:
Redistricting. Last cycle, the New York State Legislature drew a congressional map that the New York state courts deemed too partisan — so they threw it out and redrew it. Unfortunately, for five months Josh had been running in the wrong damn district! The only good part is that the working-class town Josh grew up in remained in the newly formed 19th District. But Josh had a whole bunch of new territory in which to make himself known.


Primaries. Josh had to win an expensive primary challenge in late August against a strong opponent. Still, Josh won the primary by a nearly 2-to-1 margin. By working his butt off, not that he had much of a butt to start with — have you seen this guy? Beanpole!


Marc Molinaro. Josh's Republican opponent in the general election had already been a State Assembly Member, County Executive and GOP candidate for governor in 2018, losing to then-Governor Cuomo. Molinaro gained wide name recognition and had no challengers in his 2022 primary. But now he has a record to run on — and it's not a good one. He's voting 95% of the time with Marjorie Taylor Greene!


Crazy GOP Attack Ads. Republicans had momentum statewide, and they ran tons of deeply dishonest dark-money ads that said crap like, "Josh Riley's allies want to defund the police." I don't know who Josh's "allies" are but Josh and I funded the police — getting crisis intervention training and bulletproof vests for local police departments across the country. It was completely false, and it was sickening.


Midterm vs. Presidential. 2024 will not be a midterm! Ultimately, too many New York Democrats didn't show up in a number of races this past cycle. But this time, not only is the presidency on the line — so is the Supreme Court. You can bet Democrats will turn out! 


So now that you know how tough 2022 was — and how CLOSE Josh came to pulling it off — are you ready to join me in supporting Josh for 2024?
Donate here to support Josh's campaign — he's going to win one of the most important races in America for 2024 and I want you to be a part of it. >>
Thanks,
Al
P.S. I always add a P.S. because it gives me one more opportunity to ask for a donation. So donate now!