My current wife, Franni, turns 72 today! When I say "current," I mean that she's been my current wife since 1975. Though we met at a college mixer in Boston in 1969.
We've been through a lot together. Almost all of it great. Two wonderful kids. Four beautiful grandchildren. (Because their parents are not just great — but beautiful as well!)
We had the honor of campaigning together and representing the people of Minnesota.
But both Franni and I continue to fight for the kind of country we believe America is and can be. That's why we've been dedicated to continuing the work of Midwest Values PAC. Thanks to you, we've been able to contribute to some hard-won victories which have made life better for millions of Americans.
But as you see every day, the stakes seem to grow ever higher. Our very democracy is at risk. And Franni and I are too old to move to Canada.
Please help MVP help keep America what it needs to be.
And how beautiful is our family?! Huh?!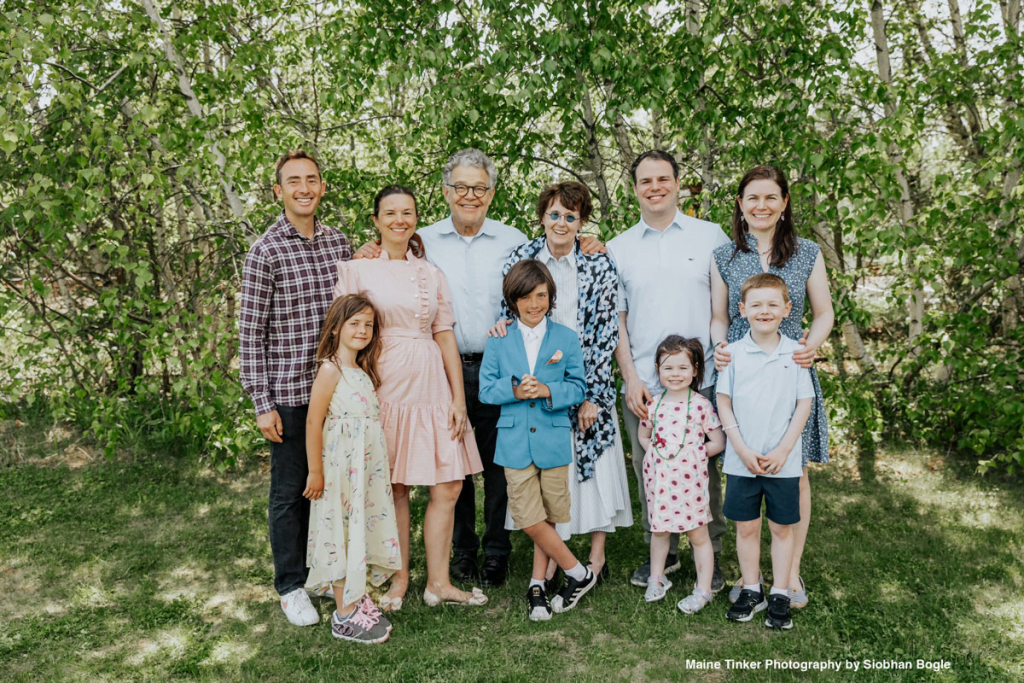 Al
P.S. As you know, I always add a P.S. to make another ask. This one includes another photo. This is me and Franni in 1972.