I know you're sick of these emails enlisting you in our fight against The Fox News Channel's War on Chanukah.
Well, actually, this email is about something even more important. The Senate runoff in Georgia!
I think you know that Midwest Values PAC supports Senator Raphael Warnock over running-back and absent-father Herschel Walker.
I think you also know that MVP has been raising for and donating to UNITE HERE, the hospitality unions, which is now on the ground door-knocking in Georgia. Thanks in part to your generous help, over the past two years I have raised and given over $1.2 million toward the group's door-knocking operations in Nevada, Arizona, Pennsylvania, and Georgia — all states where WE WON in no small part because of UNITE HERE's hard work.
We just recently did a Zoom fundraiser with UNITE HERE's president D. Taylor and cohosted by me and former talk show host, David Letterman. Watch a clip HERE.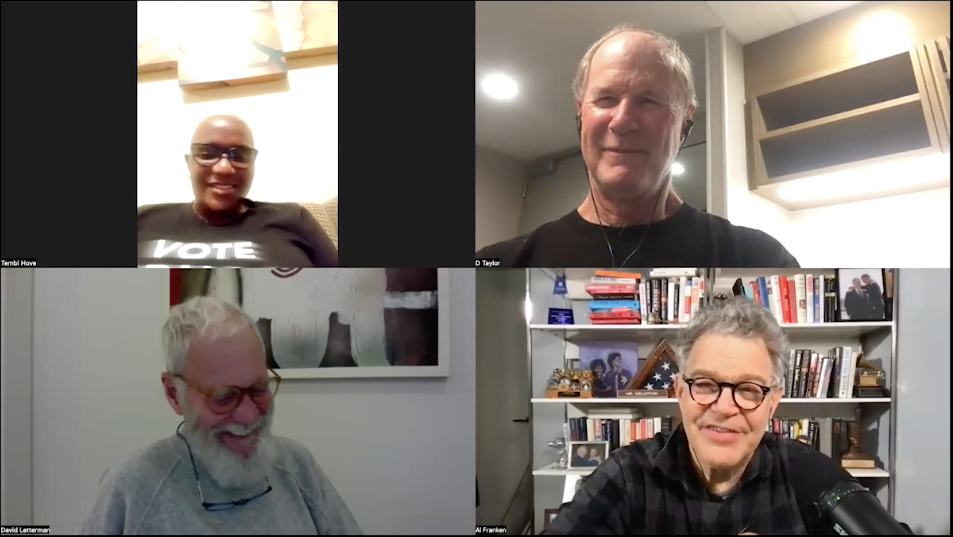 UNITE HERE's canvassers knocked on over a million doors in the 2021 runoff. The Georgia state legislature cut the period between the general election and the runoff by more than half. But this year's goal is still over 500,000 doors.
As someone who won his first election in 2008 by 312 votes, I cannot tell you how important this work is toward getting the right man from Georgia (or in Walker's case — Texas) in the U.S. Senate.
THIS IS IT! The last call!
Al
P.S. Keeping my pledge to always do a gratuitous P.S. in order to make another "ask," I pledge that this will be my last gratuitous P.S. this year!