Later, I'll be celebrating Father's Day with my dad and our family, but first, I'm hoping you'll help me make this Father's Day extra special for my dad by contributing to Midwest Values PAC.
My dad set up Midwest Values PAC in 2006 to help elect candidates who share his dad's — my Grandpa Joe's — values. Here's a picture of my dad and Grandpa Joe holding me after coming home from the hospital: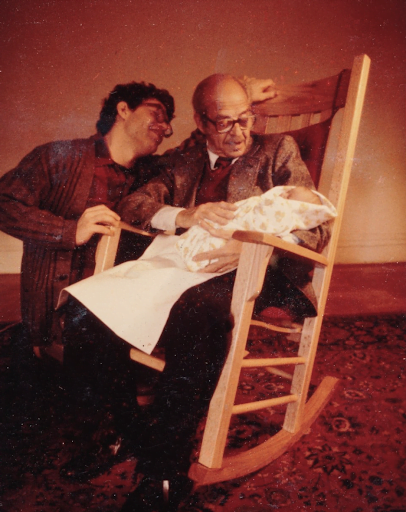 Grandpa Joe had Midwest values: Hard work. Fairness. Justice. 
So ever since my dad launched MVP, they've been working to elect candidates who believe that our country, economy, and democracy are stronger when all Americans have the opportunities and resources to succeed. They've given more than $3 million dollars to 235 candidates and 225 organizations!
It's a really important time for the work MVP is doing. You might have noticed — our democracy is quite seriously on the line!
My dad and MVP are working to flip the House, hold the Senate, and win state legislatures and governorships. I hope you'll make this Father's Day one to remember by supporting their efforts.
Thank you!
Thomasin Franken
P.S. In my dad's time-honored tradition of always including a P.S. to sneak in another ask, here goes: Contribute here to help MVP elect progressive Democrats across the country, up and down the ballot.