Thanks to donors like you, we at Midwest Values PAC helped to spoil the GOP's predicted red wave. It was a huge defeat for the Republican election deniers, crackpots, and conspiracy theorists. As my wife Franni told me the day after the midterms, "It's like the American people said, 'Stop it!'"
And it's Franni's family story that motivates me more than anything to be a Democrat and to do this work for Midwest Values PAC.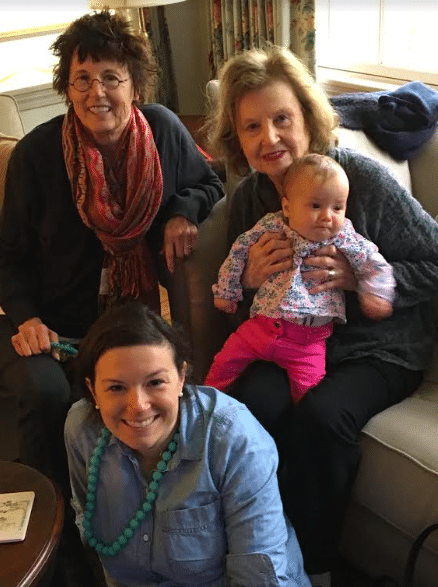 You see, when Franni was 18-months old, her father, a decorated WWII veteran died in a one-car crash after working a double-shift at the paper mill. He and my mother-in-law had just bought a house on the GI Bill, and he was working extra hours to pay the mortgage. He fell asleep at the wheel, hit a tree and left my mother-in-law, Fran, (Franni's a junior) widowed with five kids.
The family "survived" on Social Security survivor benefits. Sometimes there wasn't enough to eat. Sometimes there was so little the family had fried dough for dinner. During the Maine winters, they ran low on heating oil.
When the youngest, Bootsie, turned 3, Fran went to work in a supermarket. When Bootsie went to high school, Fran got a $1,000 GI loan to go to college. She took out three more loans, graduated, and became an elementary school teacher. Because she taught in a Title One school all her loans were forgiven. Every member of my wife's family became a contributing, middle-class member of our society. All four girls went to college on combinations of scholarships and Pell Grants. 
They tell you in this country to pull yourself up by your bootstraps. But first you must have the boots!
The government — DEMOCRATS — gave my wife's family the boots!!!
Democrats gave us Social Security, the GI Bill, Title One, and Pell Grants. They also gave us Medicare, Medicaid, and the Affordable Care Act. This is why Midwest Values PAC fights so hard to get Democrats elected.
And that's why I'm asking you to donate to MVP.
Al
P.S. Many of you suspect that I always put in a P.S. just to insert another "ask." Congratulations! You're right! Thanks for sending your donation today.